On the Red Couch with Remodelista's Julie Carlson
Inside Flipboard / May 3, 2013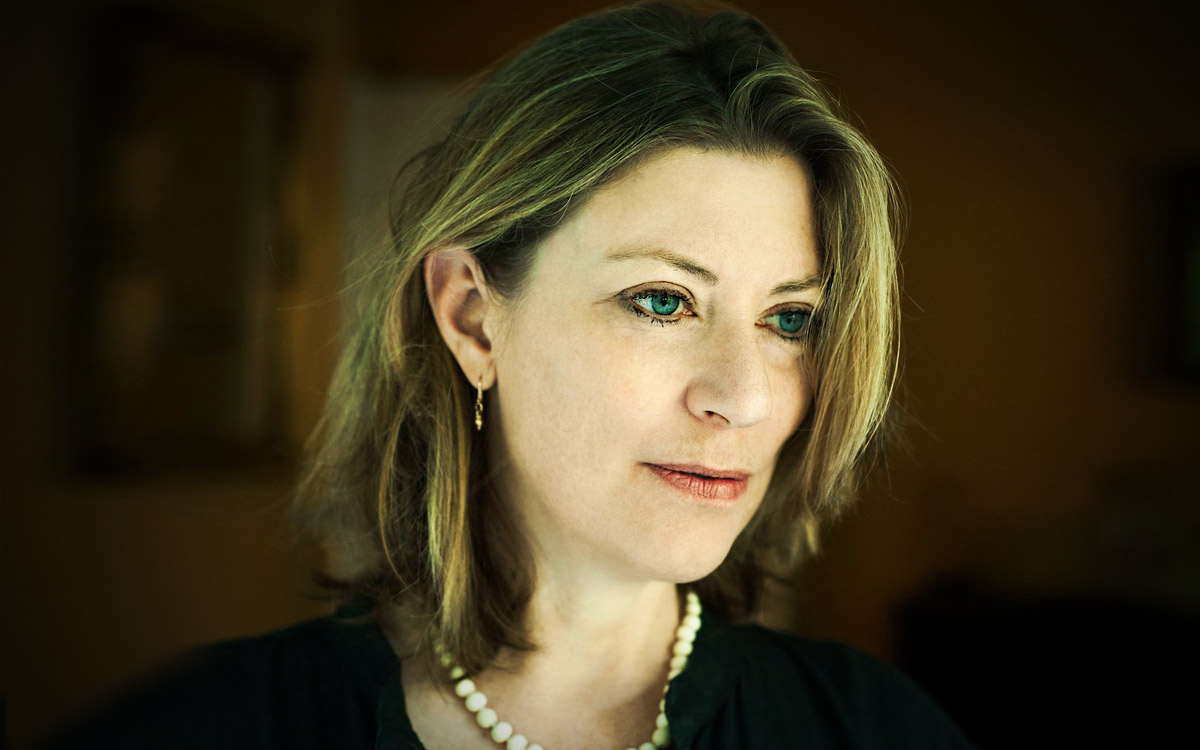 Photo: Matthew Williams
Julie Carlson is the doyenne of closets, cabinet poles and countertops. She launched Remodelista 10 years ago after feeling frustrated during the remodel of her Mill Valley, CA, home. There were too many choices and too few authoritative voices to guide her through it all. So she set out to create the definitive sourcebook on everything from architecture to appliances to streamline the decision-making process for anyone faced with a home makeover.
We chatted with Carlson from her San Francisco office right before Remodelista and its sister publication Gardenista launched on Flipboard. We mined her for tips about what to read, where to shop and how to find stuff to make our homes more lovable.
So, how do you find all this stuff?
We do a lot of back and forth with architects and designers. We'll interview them about countertops fixtures and fittings. And we're just online all the time looking at sites that we like, at projects. There are some great architecture sites like Dezeen; we're constantly scouring for new products and architecture projects to feature.
There are also some great design blogs coming out of Scandinavia, as well as Australia and New Zealand. We look all over the world, scour sites and we find a lot of Pinterest. Basically, we just research all day long.
What are the trends in the field?
For a while now, it's been towards downscaling, using reclaimed materials and being environmentally aware. We're still not there in terms of green construction being part of the mainstream, but I think we're moving in that direction. That's been the most interesting and exciting trend over the last few years: just seeing how people are much more aware of the environment when they're building projects.
What household problems still vex you?
The modern condition is managing your stuff. Our house is not big; it's 1,800 square feet, so it's a constant battle to keep things in order and not bring too much stuff into the house or give in to materialism. I try not to buy a lot, that's my main goal. Every few weeks I'll do a purge and clean out clutter, magazines, stuff that's accumulating.
What advice would you give someone embarking on a remodel?
Educate yourself. You can do a lot of research to figure out what your style is and what your dreams are for your house. The more research you do, the more clear your ideas will be about how you want to live.
I also think it's really important, if you can afford it, to hire an architect. A lot of people think they can just cut them out of the budget. It's very expensive, but it's worth it. Otherwise, you'll end up with a house that was done by a contractor.
Do you find any inspiration in print?
Yeah, I do, but I have to be honest—less and less. I stock up on magazines when I'm at the airport; the only time I read print is when I'm on the plane.
My favorite magazine is World of Interiors. It's a very small obscure [title] that comes out of the UK. It's sort of the gold standard when it comes to interiors.
I'll also read the usual suspects:
Architectural Digest: Traveling the world to report on the best in design.
Elle Decor: Chic houses, fascinating people, smart ideas and must-see destinations.
Vogue Living Australia: Design, art, culinary and travel finds.
What do you read online?
Mostly they're small Scandinavian and foreign blogs written by Brits or Swedes. I do check out the big American ones like Apartment Therapy and Design Sponge.
Apartment Therapy: Saving the world, one room at a time.
Design*Sponge: Design and home blog.
However, you just look around Pinterest to see what people are pinning from blogs. In the interiors world, it's really changed people's habits.
Where do you like to shop, online and off?
There are online general stores like Kaufmann Mercantile and a store in the UK called Labour and Wait. These are new general stores that have very well-made, beautiful traditional household goods, like brushes from a German company or dish scrubbers; the kind of everyday object beautifully made and designed to last—though I've noticed I've bought less and less for my home given the nature of my work. It's almost enough just to look.
Who are some of your style icons?
I really admire Martha Stewart.
I like her commitment and vigorous aesthetic. There are a few architects that I admire but I really like low-key styles. That's what I really get inspired by, not the Hollywood decorator look.
What's next for Remodelista?
We're just about to launch our first annual awards program with Gardenista. We're going to be inviting readers—anyone from an architect to a person who's remodeled their house—to submit projects and have our readers vote on the winning one.
We haven't done anything like this before. We have really high-style, savvy readers so I have a feeling we're going to get great stuff.
And don't forget to check out Carlson's Remodelista on Flipboard.
~MiaQ
/flipboard
@flipboard
+flipboard